[ 美国 / USA ]
洛杉矶设计节2023
LA Design Festival 2023
-
Dooo Design Studio
+ 1 项 作品 参展
-
时 间: 23-06-07    |    // Link | 链接 //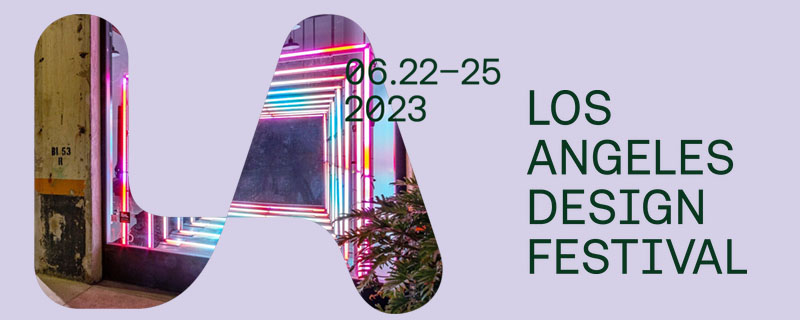 Presented by PosterTerritory , this international poster exhibition for the Los Angeles Design Festival, features 70+ posters by designers and graphic artists from all over the world to celebrate design, creativity, inclusiveness, freedom and love to coincide with this year's theme of 'Design for the People'.  Sponsored by Velvet Hammer.
June 22–25, 2023
Design for the People
Social, technological, environmental, political, and economic shifts are changing the way our future will look at lightning speeds.
Design is, at its root, optimistic problem-solving and provides aesthetic and structure to guide change.
As a global design capital, Los Angeles has the opportunity to create a space for collaborative engagement with creatives from all corners of our city and world.
Designing for the people encompasses voices from all walks of life, backgrounds, creative practices, educational experiences, and places of origin including those that are often excluded, dismissed or overlooked.
LA Design Festival provides a place for creatives to explore, collaborate and engage with other members of the design community.
–