[ 意大利 / Italy ]
Cheep Festival - Icons
Cheap 街头海报艺术节 - Icons
-
Dooo Design Studio
+ 1 项 作品 入选
-
时 间: 23-02-22    |    // Link | 链接 //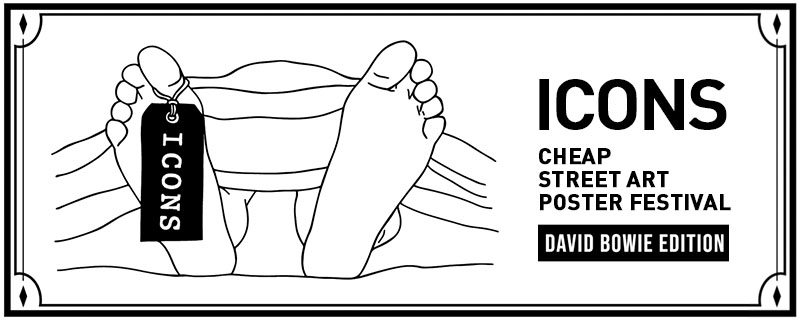 ICONS is CHEAP's new obituary project: a call for posters dedicated to dead icons, a space to unleash our widespread obsession with obituaries, fanaticism towards the dead, and fetishistic interest in mass mourning.
ICONS is a game: the only rules are that the icon we choose for each edition be deceased and that the image you use to celebrate him or her be previously unpublished. It is up to you what tone to take in this morgue-fueled venting: through a portrayal of your chosen dearly departed, go ahead and process your grief in public with sarcasm, veneration, black humor, or a total disregard for realism – this is the death of your icon, grieve however you see fit.
ICONS is a bit of fun directed at anyone who works with visual languages: any medium you want to use is fine, what matters is the portrait of the icon you want to translate into a poster format for CHEAP to hang on the streets of Bologna.
The first edition of ICONS is dedicated to someone we have not remotely finished mourning: His Majesty David Bowie.
–