[ 土耳其 / Turkey ]
World Design Day International Design Exhibition
第三届世界设计日国际设计展
-
Dooo Design Studio
+ 1 项 作品 参展
-
时 间: 22-04-27     |    // Link | 链接 //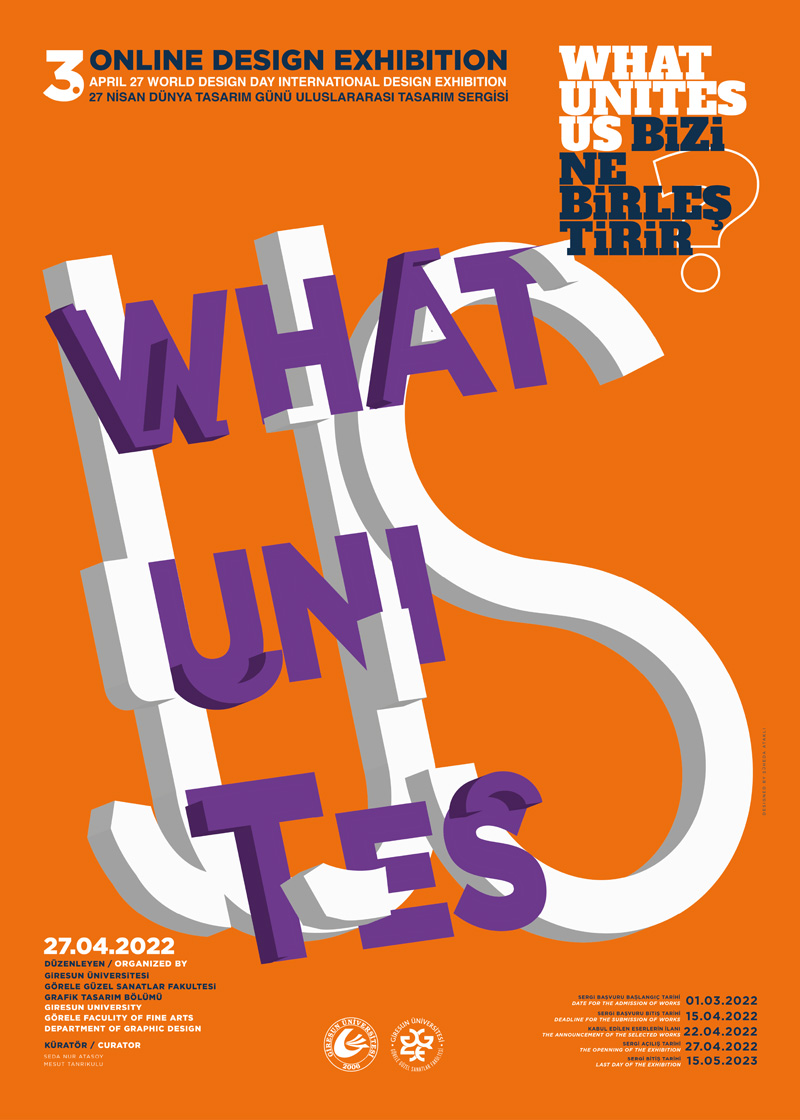 Due to the pandemic conditions we are in, we are going through a period in which social media is used extensively. In addition to the power of social media to bring individuals together, it is an undeniable fact that individuals fall into an inextricable situation from time to time; they are isolated, positively / negatively affected, polarized. In addition, human rights violations, animal rights violations, child workers deprived of their right of education, violation of the rights of the disabled, and the reaction/unresponsiveness of people to rights-based problems increase and cause chaos.
It is time to get rid of all this confusion, to start a good change, to show that positive things exist or can happen in the world, and with it to re-emerge human emotions; and to show that it is possible to live in unity by protecting all our values without polarization!!!
–