[ 俄罗斯 / Russia ]
Global Biennale of Graphic Design Golden Bee 14
俄罗斯金蜜蜂国际平面双年展特展 Peace to You
-
Dooo Design Studio
+ 1 项 作品 参展
-
时 间: 21-04-12     |    // Link | 链接 //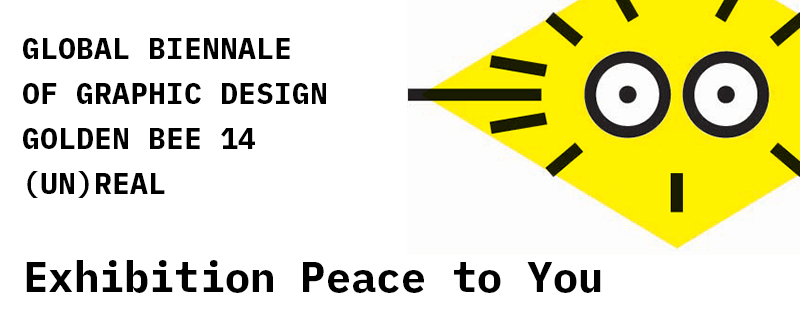 The exhibition of posters ′′ Peace to you ′′ that reveals different aspects of the concept of ′′ peace ", from ecological to eschatological, will open on April 19 at the OptiCom gallery, which became the official site of the biennale.
The exhibition will feature works created by 56 authors from 20 countries: Belarus, Bulgaria, Hungary, Germany, Israel, Iran, Canada, China, Malaysia, Poland, Russia, Serbia, USA, Turkey, Ukraine, Finland, Czech Republic, Switzerland, Ecuador and Japan. The exhibition will last from April 19 to May 25, 2021.
Official sites of the Moscow International Biennale of Graphic Design ′′ Golden Bee 14 / (Not) for real ": State Tretyakov Gallery (New Tretyakovka. Western Wing, Moscow), Vinzavod Center for Contemporary Art (Moscow), Zverevsky Center for Contemplation (Moscow), ION RANEPS School of Design (Moscow), Gallery of Contemporary Art of the HSE School of Design ′′ HSE ART GALLERY ′′ (Moscow), Gallery ′′ Promography ′′ (Moscow), Cultural Space ′′ OptiCom ′′ (Moscow), Jewish Museum and Tolerance Center (Moscow), Russian State Library (Moscow), the Russian National Library (St. Petersburg), the Arkhangelsk Regional Scientific Library named after N.A.Dobrolyubov (Arkhangelsk ), Museum of Art Development of the Arctic named after A.A.Borisov (Arkhangelsk), Polar Art Residence ′′ PolArt ′′ (Norilsk), State Historical Museum of the Southern Urals (Chelyabinsk), Fort No. 11 Dyeonhoff Museum (Kaliningrad), Lukyshes Square (Vilnius) ), Tula Historical and Architectural Museum (Tula), Mira Square Museum (Krasnoyarsk), Far Eastern Federal University (Vladivostok, Russian Island).
Биеннале Золотая пчела / Golden Bee Global Biennale of Graphic Design
–