[ 波兰 / Poland ]
the 4th edition of Roller Poster
波兰 Roller Poster 国际海报展 2019
-
Dooo Design Studio
+ 1 项 作品 参展
-
时 间: 19-05-04    |    // Link | 链接 //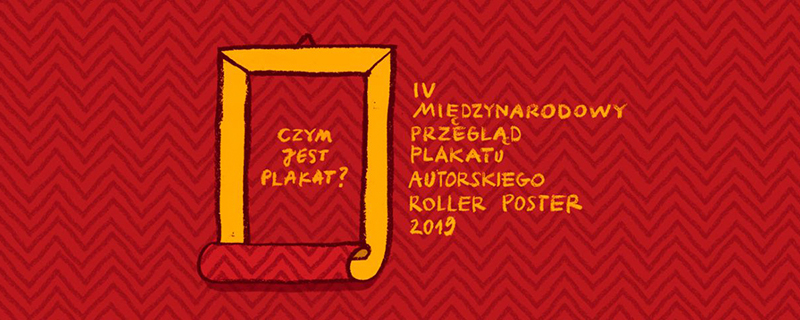 About Roller Poster
Main ideas behind the initiative
I created Roller Poster in 2012 as the practical part of my PhD thesis about the art of poster design which I completed on University of Fine Arts in Poznań (for the Department of Graphic Arts and Visual Communication). In a way, it was a form of an appendix to my research. Initially, Roller Poster was conceived as a virtual platform for the community of poster artists from Poland, but it evolved into a regular series of exhibitions and events which were meant to showcase original works of poster designers.
The first edition of Roller Poster (17-18 July 2014) took place in TRAFO Center for Contemporary Art in Szczecin and was sponsored by Cellco Communications.
Thanks to the great effort put by designers and poster enthusiasts who had seen the potential of Roller Poster in 2017 it extended its formula to international artists as well. So far, there were two editions of Roller Poster which focused on Polish designers, and one with artists from all over the world. We are particularly happy about the fact, that one of the outside exhibitions related to the third edition took part during Tall Ship Races 2017 at Aleja Kwiatowa and was visited (according to TSR organizers) by approximately 300 000 people, of which 57,65% were Germans and 20,9 % were tourists from other countries.
The art of poster has been constantly changing its form and identity – inventing itself over and over again. Self-edition posters – which use poster design as a personal, non-commercial form of artistic expression – are often being called faux-posters and are usually displayed only virtually – via the internet. Our priority is to popularize the self-edition posters and give them physical substance by displaying them in open, public spaces available to the general public.
In 2018, me and Zuzanna Jędrzejewska brought to life the Generalnie Sztuka (Art in General) foundation. This initiative was born in Szczecin, a city which, in a way, still remains an undiscovered gem, especially when it comes to art and culture. Recently it has been rapidly developing and changing. The capital of West Pomerania is turning into a place of great opportunities, full of positive energy and friendly towards art and design. Szczecin stands on the Odra river, it is located relatively close to the Baltic Sea and Berlin, which allows for great cultural contacts with Germany. Szczecin is a city with lots of hidden strengths which is waiting to fully bloom in nearby future – it is teeming with young and talented people whose heads are full of great ideas and there are many local initiatives worth supporting. The main focus of Generalnie Sztuka is the 4th edition of Roller Poster which, yet again, is going to use urban space of Szczecin to exhibit original self-edition posters.
Let's hit the town with art!
Justyna Machnicka
–